Medical/Accessible Parking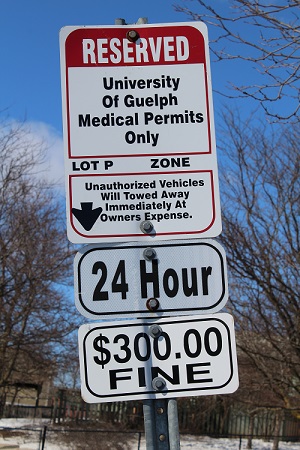 Staff/Students
If you require accessible/medical parking on campus please contact Parking Services at extension x52118 or email questions@parking.uoguelph.ca.  In order to designate a medical parking spot, you will be required to  provide a doctor's note advising the length of time medical parking is required or a copy (both sides) of your MTO permit.  Doctor's note will be required on a yearly renewal.  An annual or monthly permit is required in order to park on campus. 
We will then assign you to a particular medical parking spot(s) dependent on availability.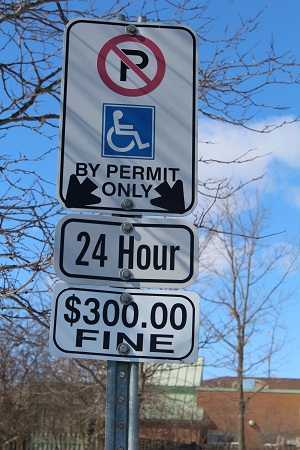 Visitors
There are various MTO meters  throughout campus that may be used with a MTO permit displayed.   If you require closer medical parking please contact Parking Services at extension 52118 to make arrangements.
Accessible Parking, Provincial and Municipal permit areas are enforced twenty-four hours a day (24 hours a day), seven days a week (7 days/week).