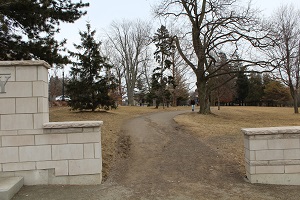 Parking Services definition of a "Student"
A student is a person registered in an undergraduate or graduate program proceeding towards a degree, a diploma or a certificate at the University of Guelph, or otherwise taking credit and/or non-credit courses offered by the University.
Commuting Student
A commuting student is any student who does not live in residence.  They are classified a commuting student whether they are driving from their home Guelph or outside of Guelph. Family Housing residents are classified as a commuting student/staff.
Family Housing
If you are living in Family Housing you will require a Family Housing Parking Permit which must be purchased directly from Family Housing. To park on campus you will require an additional permit from Parking Services.  Your Family Housing Permit is not valid in any of the parking lots on campus. 
GRAD HOUSES
A student who lives in any of the University of Guelph Grad Houses must have a studen student parking permit to park at any of the University Grad Houses. Contact Parking Services for more information.