Transit:
Transit must remain a viable transportation alternative for our community.  Presently 17,000 passengers a day use the services offered at the University Centre transit loop. 
Guelph Transit: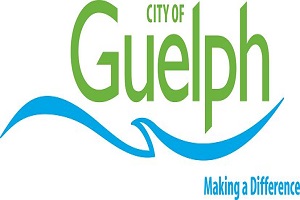 The increased presence of Guelph Transit will continue to grow at the University of Guelph. Increasing transit utilization through the reduced-rate staff transit pass is important to TDM. Parking and Transportation Services will work with Guelph Transit to market and encourage increased sales of the reduced-rate permit. This, in conjunction with the universal student bus pass, should encourage more of our community to use Guelph Transit. Guelph Transit has also committed to a 20 minute service schedule which further enhances their viability to our community. Through this enhanced partnership, Parking and Transportation Services will continue to work with Guelph Transit to enhance transit routes and service to the university.
Go Transit:

Go Transit has been involved with the expansion of their service to the University since the planning stages of the "bus loop". Service has been adjusted, and will continue to evolve to reflect the needs of our community. Enhancements to their service to date include increased service to the GTA, to Pearson International Airport and external bicycle racks on buses.
Greyhound:

Greyhound has increased the frequency of their trips to/from campus by nearly double their original amounts prior to the construction of the "bus loop".

Parking and Transportation Services will continue to investigate the need for new routes with our present and/or potential transit carriers to provide more options for our community.  Recently a new route was established to and from Hamilton.  This service was initiated to assist the approximately 1,200 University employees and students who commute from Hamilton daily. Presently we are gathering information to establish a similar service to and from Kitchener-Waterloo.